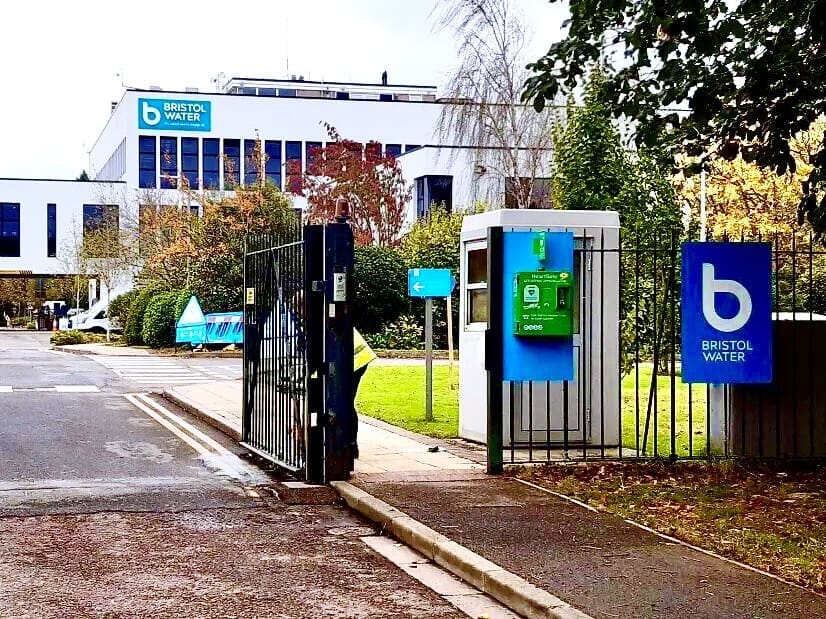 Why be a HeartSafe® Community... A Great British Partnership
Helping your community to become HeartSafe® and installing a Public Access Defibrillator has now become the norm not the exception.
A British company, HeartSafe® AED Locator, the foremost PAD installer in the UK recommends HeartSine Technologies Ltd, the UK's only defibrillator manufacturer with a range of life-saving samaritan® AEDs. A unique combination of easy to use defibrillators featuring the World's first live CPR feedback, designed for use by lay people or trained personnel. Combining guardian supported HeartSafe® cabinets that are prominently positioned, ensuring that your community has immediate access to an AED in the event of a person suffering from a sudden cardiac arrest.
The policies adopted by the Ambulance Trusts in the UK regarding public access defibrillators may vary in each of the regions and the policies may change and vary. Most Ambulance Trusts have a 200-metre radius of the location of the public access defibrillator being highlighted when an emergency call to the Ambulance Service has been made reporting an incident of a sudden cardiac arrest. However, the distance may vary depending on the Trust. It has been reported a Trust has a 500-metre radius and other Trusts may have a different distance in rural locations. 
We wish to point out that we cannot be held responsible for providing this information where changes of distance and procedures of the Ambulance Trusts providing assistance when offering PAD locations may vary.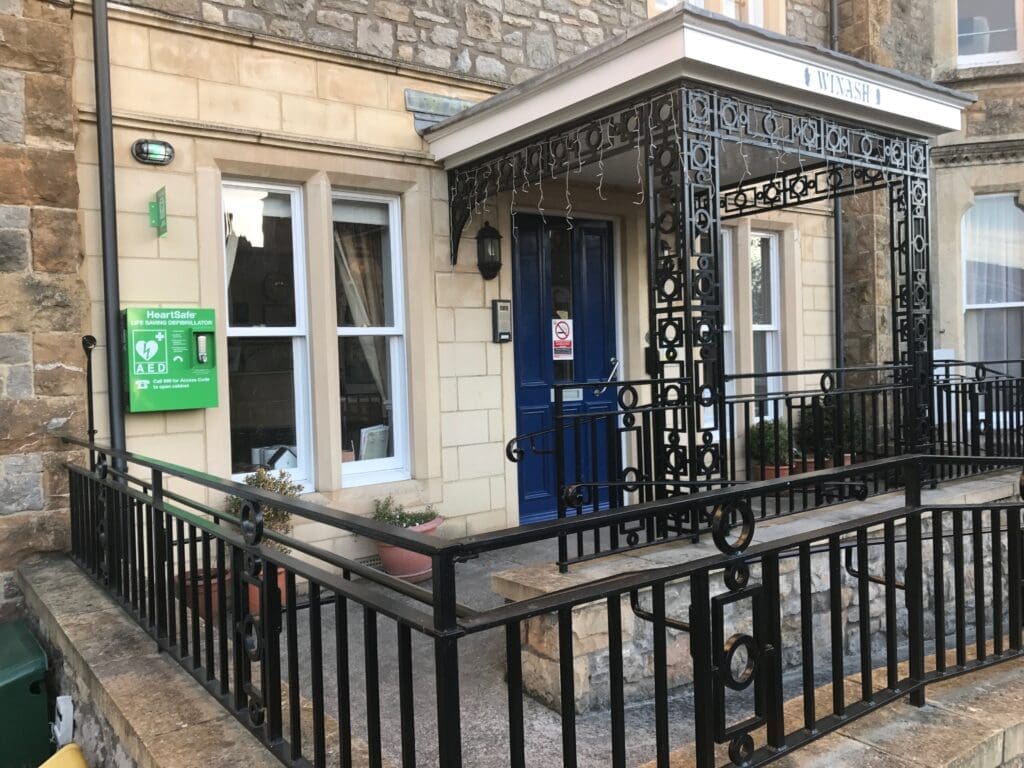 We always endeavour to provide information which is accurate. We would suggest that you make contact with your local Ambulance Trust and inform them of your intention to place a PAD in your community. Many thousands of sites have been created with the help of HeartSafe® / AED Locator. You may wish to refer to the installations that HeartSafe® have made to assist in understanding your project.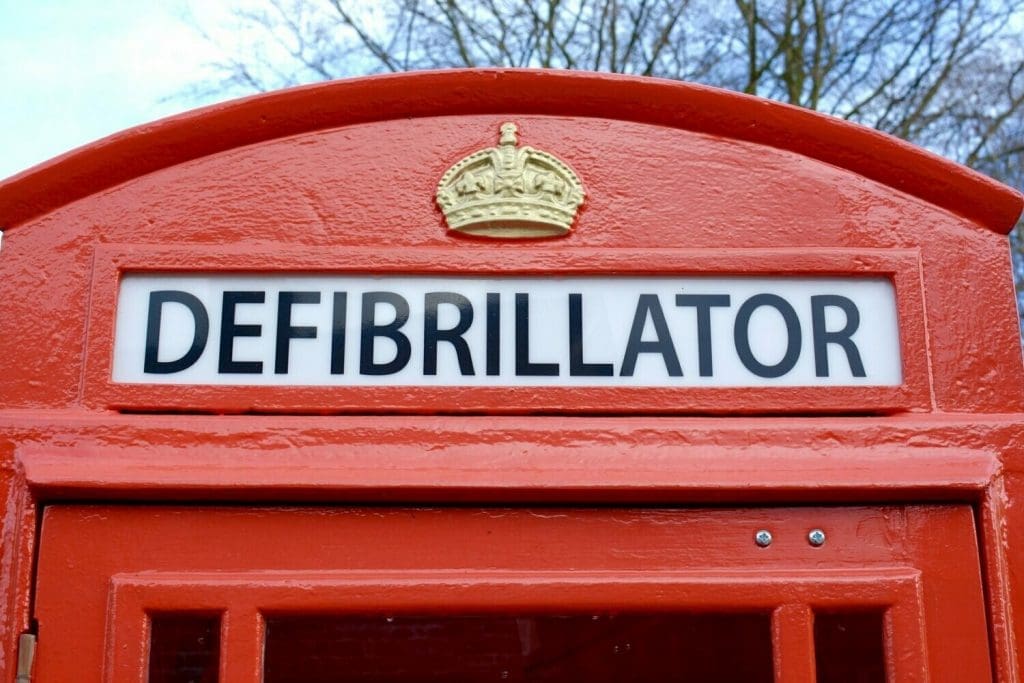 Many of the successful life-saving locations HeartSafe® AED Locator have been responsible for, working in conjunction with NHS Ambulance Services throughout the UK are listed below. The numbers are growing every day. Join with us and make the UK a safer place to live for our families and friends.
Chain of Survival... something we all should know
Early access to care – dial 999 immediately! 
Early Cardiopulmonary Resuscitation (CPR) – to help maintain blood flow to the brain until the arrival of defibrillation.
Early defibrillation – is the only way to restart a heart in cardiac arrest.
Early advanced care – after defibrillation, an emergency team provides advanced cardiac care on scene, such as intravenous medications.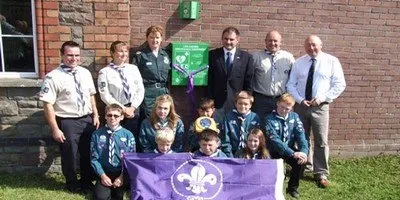 Help can take longer to arrive the further away you are from medical facilities.
Villages, hamlets, rural locations
Any out of the way area, hills, fells, beaches, coastal paths
Inexpensive investment in the latest technology can help save a life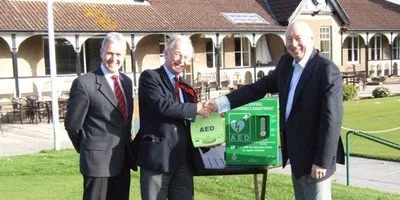 A sudden cardiac arrest is more likely to occur when participating in active sports.
Anyone, fit or unfit, young or old can suffer an SCA
Installations already cover Golf Clubs, Rugby Clubs, Sports and Leisure Centres
Protecting your members, visitors and staff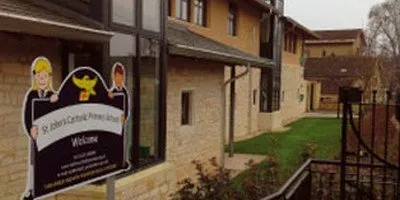 Young children, students and teachers....any age are vulnerable.
Schools, nurseries, colleges, activity and outward bound centres.
University Campus Sites
Ensure you have an AED close by to protect your loved ones.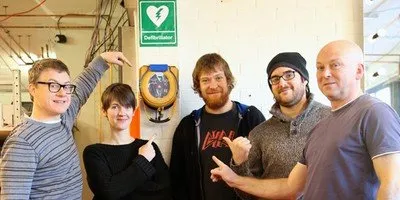 Workplace stress can be a contributing factor for Sudden Cardiac Arrest
Places of work are not immune but often are out of reach of immediate medical help
Town Halls, factories, city office blocks
Industrial estates, farms, transport links, Doctors surgeries