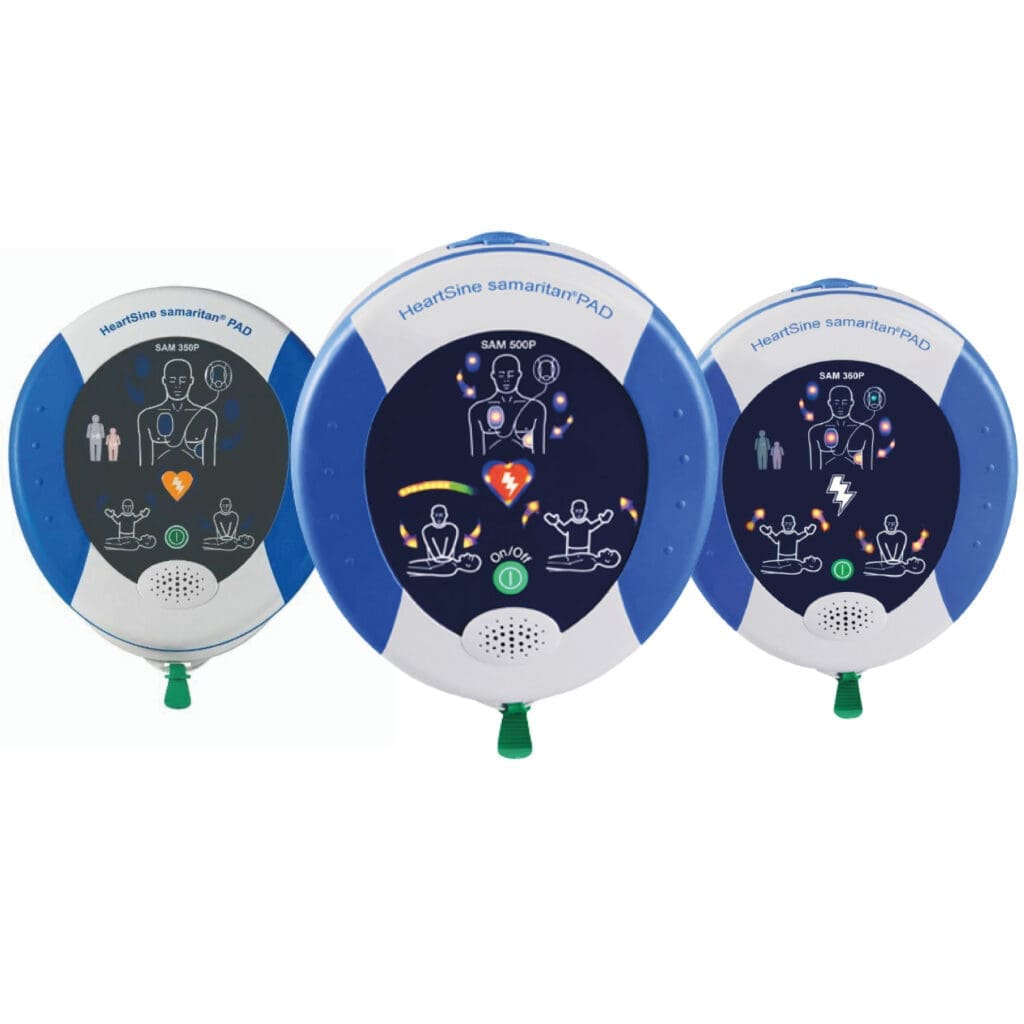 HeartSine® is the pioneer of clinically advanced automated external defibrillators for the workplace, public access and home.
How Does The HeartSine 500P Defibrillator Work?
Our Most Requested Defibrillator
Defibrillation is easy, CPR is the hard part. The HeartSine samaritan PAD 500P provides all the advantages of the 300P/350P with the addition of an innovative CPR Advisor. Regardless of whether it is a lay person or a professional rescuer, the AHA/ERC guidelines place a greater emphasis on the importance of CPR and advocate the prompt initiation of effective bystander CPR to significantly reduce mortality due to out-of-hospital Cardiac Arrest.