Noun
a person who protects or defends something.
"self-appointed guardians of public morality"
Protector, custodian, keeper, guard, caretaker, warden, steward, sentinel
2008 saw the very first public access AEDs (defibrillators) placed in the South West of England near Bristol Airport, in an area known as the Chew Valley.
This countryside region, 9 miles south of Bristol, known for its Chew Valley and Blagdon fishing lakes had been referred to by a local GP as "Death Valley". Journey times by the Emergency Services often exceeded the aimed response time and when a sudden cardiac arrest occurred, the chances of the victim surviving was even less than the national average of 5-10% of cardiac arrests occurring outside of hospital.
Clive Setter, a local businessman with keen community interests through Round Table, felt compelled to look at ways of reversing this serious problem.
A member of his family and friends had sadly died through sudden cardiac arrest.
Having travelled in various parts of Europe and noticing the extensive AED network, discussions were arranged with the local Ambulance Service, Great Western Ambulance Service (now SWAST) and a meeting took place with Kim Morrissey, Community Response Manager.
Ambulance Trusts had positioned in areas of high footfall static AEDs for use only by trained personnel. These were to be found in Airports, Railway Stations and Shopping Malls but none were available for the general public who were not trained and did not have access on their doorstep to their own local AED.
During 2007, 15 public access AED sites were identified. Clive commissioned a local engineering company to manufacture suitable exterior heated cabinets and various AED manufacturers were researched to assess the most suitable AED.
A roadshow was arranged with Kim Morrissey and other paramedics from Great Western Ambulance Service. Each village was donated an AED and external cabinet. Awareness training was offered at weekends and the initiative was rolled out, removing the title of "Death Valley". The aim was to make each village HeartSafe®.
Unknown to Clive and Kim, this new initiative became the start of a UK project. Ambulance Trust personnel from all over the UK visited the Chew Valley to learn of the local initiative. Many other organisations pursued the same goal in all parts of the country with the aim to save more lives.
Local community participation was essential for each PAD site to be successfully maintained, ensuring the AED was rescued ready at all times.
The immediate need was to have a person(s) volunteering, becoming responsible for checking their AED and cabinet in a set procedure. Clive put out the word to the villages that "guardian angels" were required to assist with the AED initiative. A network of guardians was established, each reporting fortnightly to AED Locator who in turn having ensured all checks were correct forwarded the information to the Ambulance Trusts making communication simpler.
A map was formed with the AEDs identified. The general public became very aware of the benefits of having a local AED. The word spread and local initiatives throughout the County started to grow.
During the last 13 years, thousands of HeartSafe® cabinets with AEDs have been installed, by many generous organisations and fundraising events.
The British Heart Foundation, for the last 4 years used the bespoke monitoring system, Attention, which HeartSafe® provided to communities and guardians.
The advice given by Clive and AED Locator to the BHF meant they recognised the importance of a national monitoring system and in 2019, "The Circuit" was launched. During the next few years, the intention is to have all Ambulance Trusts using "The Circuit" with every guardian reporting direct to "The Circuit".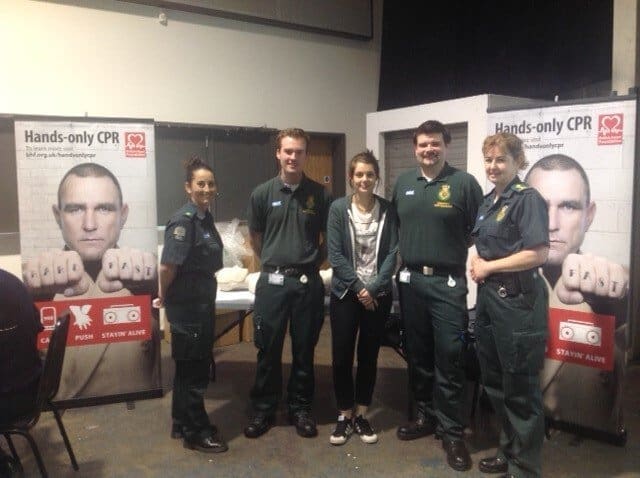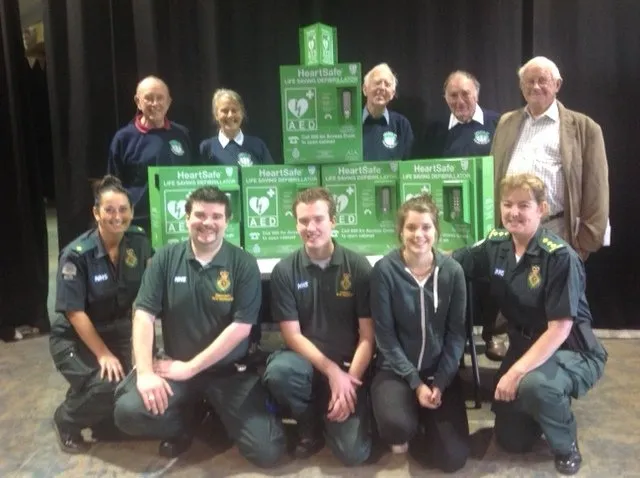 "From little acorns do mighty oaks grow"
Great Western Ambulance Service with the enthusiasm of Kim Morrissey and her colleagues were able to overcome the torturous route with red tape and establish a UK public access AED policy.
If you are a guardian reading this statement, may I thank you on behalf of all the people in the UK who have benefited by having a local AED close by?
Without your support, which is given freely / voluntarily and not recognised (in fact not heard of) by many, the PAD site initiative would not be able to operate.
Regrettably more lives would be unnecessarily lost as a result of sudden cardiac arrest.
A statement from Clive Setter of HeartSafe® AED Locator.