The Royal College of Podiatry is partnering with HeartSafe® to launch a new all-in-one lifesaving defibrillator package.
Every year in the UK over 30,000 people suffer an out of hospital cardiac arrest and only 1 in 10 will survive. For every minute that passes, a person's chance of survival goes down by 10%. Only 40% of these people receive CPR and fewer than 2% have an automated external defibrillator (AED} used prior to an ambulance arrival.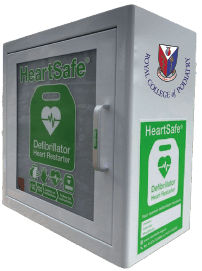 AED Training and Familiarisation
Including Free (3 licenses) Certificated BLS/CPR & AED Training
The purpose of this Level 2 Award in Cardiopulmonary Resuscitation and Automated External Defibrillation is to provide the user with the skills, knowledge and understanding in the provision of CPR and of the safe use and management of an Automated External Defibrillator. This qualification offers the trained provider an opportunity to provide effective emergency lifesaving first aid care using an AED. This is achieved through the understanding of the BLS/AED algorithm and the responsibilities and treatment principles of AED use. The first aid course fully meets the UK and European Resuscitation Council Guidelines 2015 as per the HSE requirements.
What Is Included In Our Lifesaving AED Package?
For An Investment from £1,284 (+VAT where applicable) – Your Podiatry Practice can become HeartSafe® and part of the Royal College of Podiatry Public Hearts Initiative
Upgrade to a HeartSine 500P for an extra £145, for real-time feedback on CPR rate and force.
HeartSine® samaritan® PAD 500P defibrillator with CPR Advisor is the most innovative device available to support these guidelines, giving rescuers feedback on the effectiveness of their CPR efforts – in real time.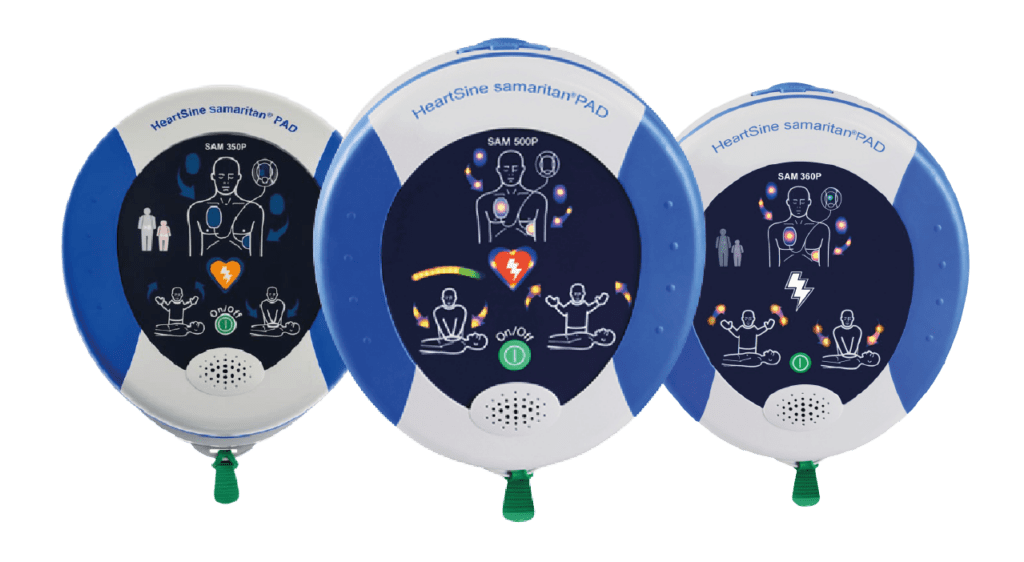 Royal College Of Podiatry Package
We recommend the HeartSine 360P
To Include:
External heated stainless steel waterproof cabinet
HeartSine samaritan® PAD 500P AED – The HeartSafe recommended defibrillator with unique ICG technology providing accurate CPR feedback
Bespoke club labelling/captains day
Temperature controlled and simple to use

Metal wall sign

10 x directional labels
Digital electronic lock that can be set in locked or unlocked mode
Simple installation, very low power and running costs