Installing Bleed Kits across Avon and Somerset
Avon and Somerset Police have joined up with HeartSafe and NHS England South West to launch a joint initiative to place Emergency Bleed Kits in local communities.
Together, the partnership has funded over 130 bleed kits to be installed on the side of existing HeartSafe defibrillator cabinets across Avon and Somerset, allowing the public immediate access should a person suffer a catastrophic bleed.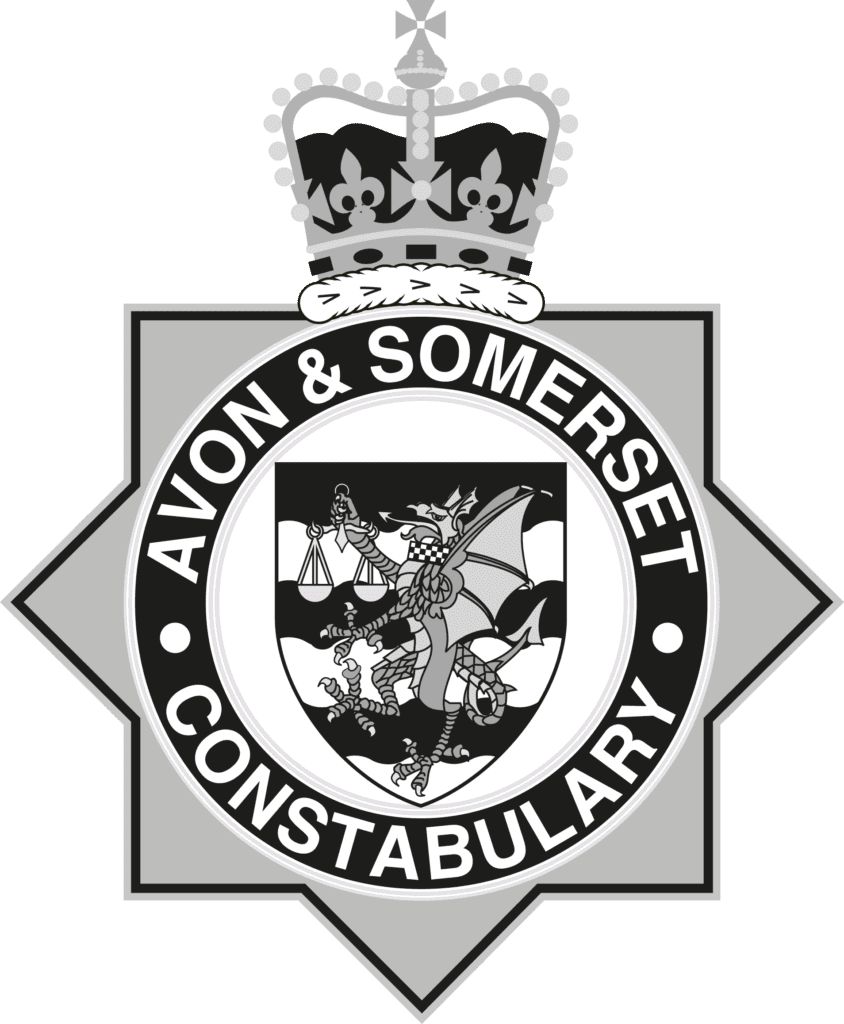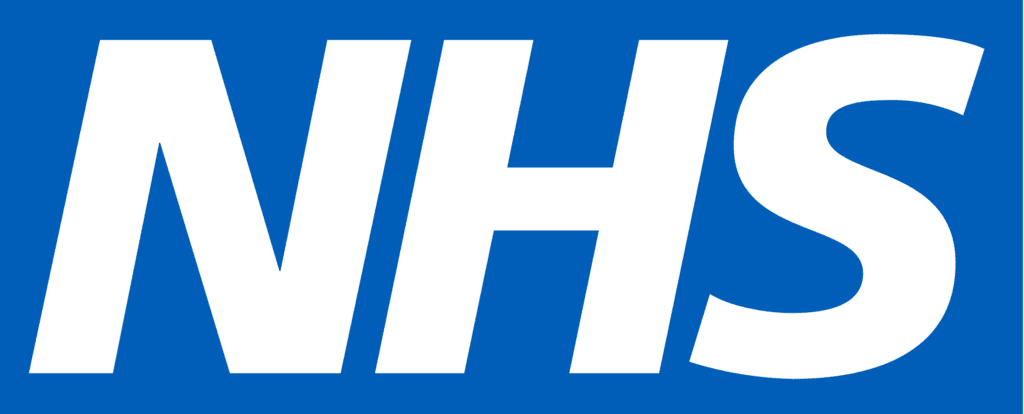 *NHS England South West has six Integrated Care Boards (ICBs), those that are involved in this partnership are Bristol, North Somerset and South Gloucestershire (BNSSG) ICB, Bath and North East Somerset, Swindon and Wiltshire (BSW) ICB, and Somerset ICB.
This initiative aims to make bleed kits readily accessible to the public in order to give members of the public the equipment to help preserve or save a life in the event of an emergency in which a person is losing a lot of blood having sustained an injury.
The highly visible red dispensers will give members of the public free access to this trauma kit in the event of an emergency, providing instant first-aid to someone who is experiencing significant loss of blood or a catastrophic bleed during the moments before an ambulance arrives on the scene.
But the initiative doesn't stop there. Additional dispensers will be installed in new locations and within business premises, including entertainment venues, pubs, restaurants, shops and clubs.
The Police may provide training to venues that have a bleed control kit installed to raise awareness and equip individuals with skills to save lives.
This partnership initiative was started in conjunction with Avon and Somerset Police work around violent crime – the bleed control kits are there to be used in any incident in which a person is suffering from being fatally stabbed, life threatening bleeding, whether it be a road traffic collision, fall, or other traumatic injury.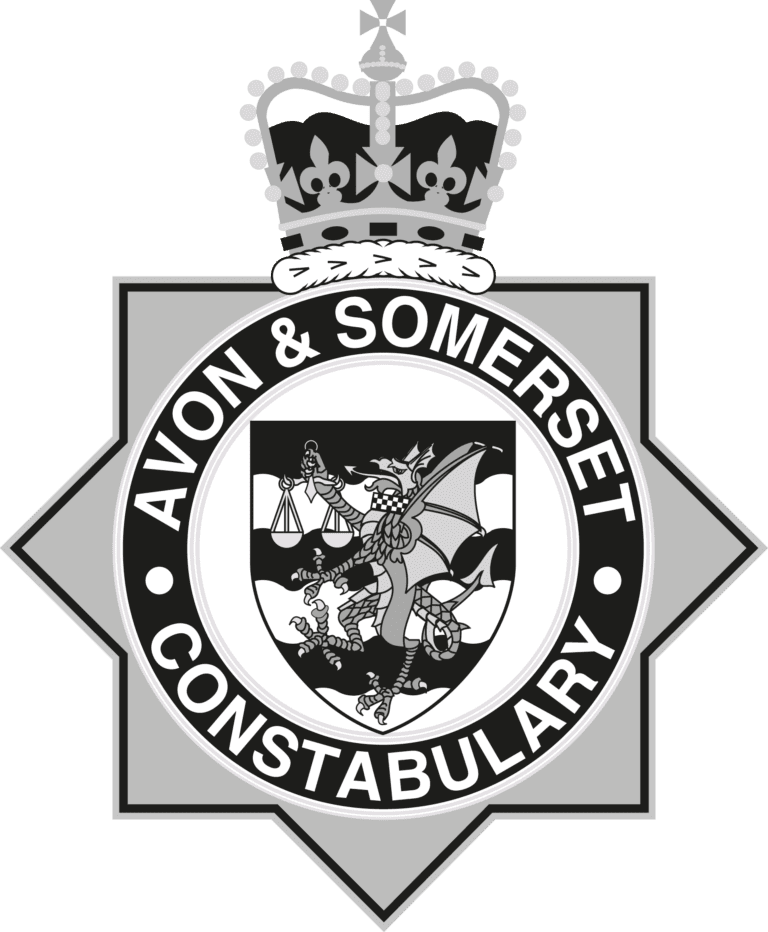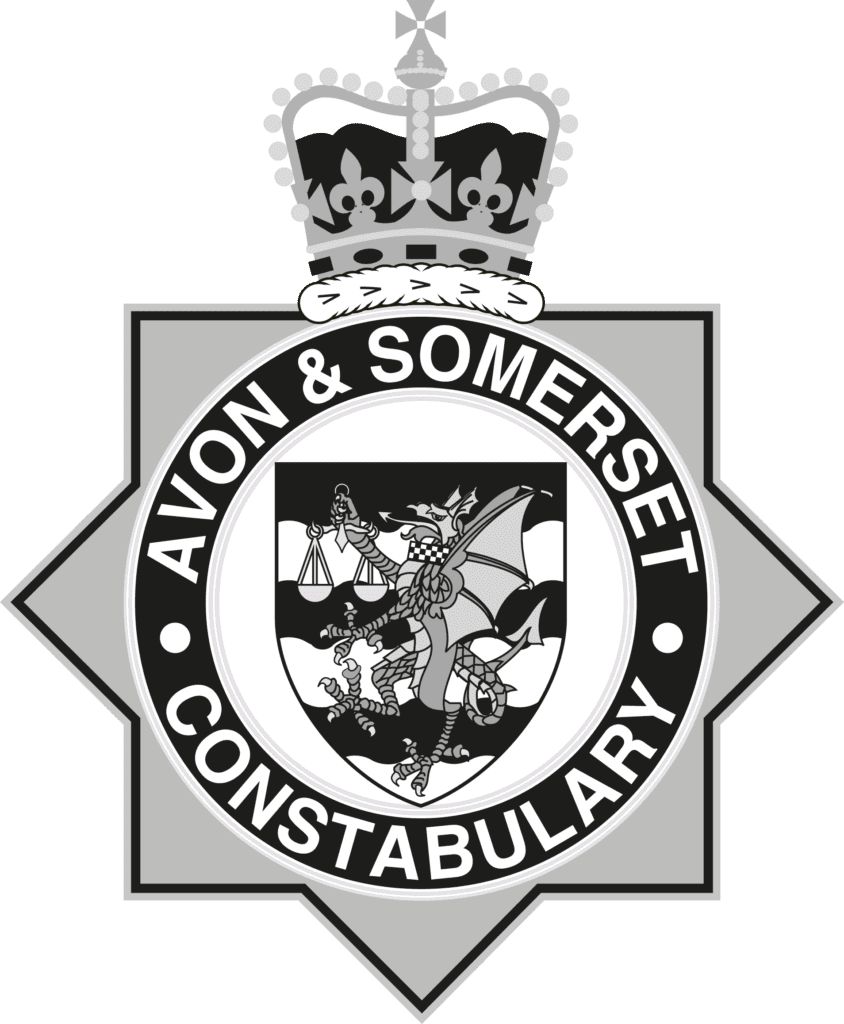 BS8599-1 Compliant Critical Injury Pack
Bleed Kits are specifically designed to handle 'catastrophic bleeding'. In the event of a traumatic injury, a person can lose critical amounts of blood within minutes.
A bleed kit package that includes items like haemostatic dressings, trauma dressings, and a tourniquet can benefit those good samaritans helping at the scene of an incident. This type of package can be vital in emergencies where there is a severe bleeding injury, allowing bystanders and/or the injured person to provide immediate aid whilst waiting for professional medical help to arrive at the scene.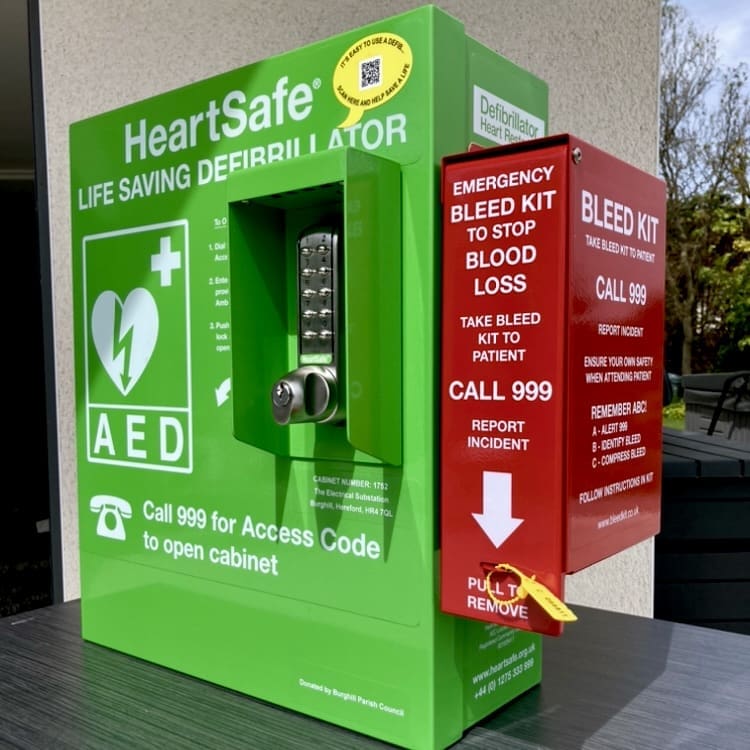 "In 2007, I commenced installing 15 life-saving defibrillators around the Chew Valley Lake in cabinets in prominent locations within villages for immediate local public use.
Once more, I am pleased to announce another new public safety initiative.
I am now pursuing a new initiative in partnership with Avon and Somerset Police. Already highly visible, and with hundreds installed, HeartSafe public access defibrillator cabinets will have a Bleed Kit dispenser added to the side of the cabinet. Our aim is to help persons with blood loss wounds to have access to emergency bleed kits.
Bleed kit dispensers will also be available to many local businesses and high-footfall areas.
Over the next few months, places of entertainment, pubs, shops, businesses and communities in cities, towns and villages will start to see these emergency kits become available for public use.
Another new initiative helping local people in our communities!"
The highly visible red dispensers will give members of the public free access to this medical equipment helping to speed up assistance for catastrophic bleeds as well as serious daily injuries.
View the bleed kit map and see the locations to be provided with the kits.
If you are interested in joining in with the Avon & Somerset Police Constabulary initiative, regardless of your location, please click the button below.
Place a Bleed Kit for public use in the Bristol and Avon & Somerset region to set a trend to help communities help themselves by saving time to provide speedier medical care where possible. Our hard-pressed, under-pressure Emergency Services will always attend to an incident as quickly as they can, but delays can occur.
The more we can all do to provide extra medical help throughout our communities, the greater the chance people will be able to save precious minutes in saving a person who may otherwise bleed to death.
This initiative aims to enhance public access to these life-saving tools, supplementing the existing network of HeartSafe defibrillator cabinets.
These Bleed Kit dispensers will be publicly accessible, enabling local communities to familiarize themselves with the bleed kits, where they are located and ensuring they're readily available during emergencies.
The roll-out of the Bleed Kits is scheduled over the next three months, with an additional installation of 100+ locations planned for autumn, extending to all urban and rural areas.
HeartSafe® set a precedent 15 years ago when it installed 15 defibrillators for public use in villages around the Chew Valley, an area previously known as 'Death Valley' due to the slow response time of medical help for cardiac arrest patients. The pilot scheme, funded by Clive Setter, CEO of HeartSafe has since expanded, with HeartSafe providing thousands of defibrillators throughout the UK.
The existing cabinet locations are now being repurposed to assist the Avon & Somerset Police in installing bleed kit dispensers. At least 15 of these highly visible dispensers will be donated by Clive and his team, with The Police planning to install over 100 more.
But the initiative doesn't stop there. Additional dispensers will be installed in new locations and within business premises, including entertainment venues, pubs, shops, restaurants, and clubs.
Let's all contribute to this effort by installing bleed kits and promoting essential awareness and training, equipping individuals with basic life-saving skills.
The Role Of Bleed Kits In The Community
The daily news headlines underscore the growing awareness of incidents of injuries caused by blood loss, including car accidents, and workplace injuries. The public's intervention can play a crucial role in providing assistance until professional medical services arrive.
It is highly recommended that people of all ages receive awareness training on how to use these lifesaving tools effectively.
Avon & Somerset Police are teaming up with HeartSafe, and are taking on the responsibility of distributing these essential bleed kits across all communities in their region within the West Country. You can refer to our map for their proposed locations.
As the number of these bleed kits continues to increase within our communities, it's vital for everyone to be aware of the nearest kit to their home or workplace.